Aussie Inventions that Changed the World
---
In an inspiring television first, Foxtel's HISTORY channel will take a look at some of the greatest Aussie inventions that have changed the world in an informative new series. From penicillin and the pacemaker, to the bionic ear, WIFI, black box, lawn mower and trusty ute – Aussie ingenuity has been at the forefront of these timely innovations, scientific breakthroughs and cleverly designed new technologies.
The entertaining series, which will debut on June 24, is led by a team of four expert hosts who each week will uncover how each invention worked, why it was extraordinary in its time and the conditions that led to its ultimate successes, with a few instructive failures along the way. In contrast to the usual sporting, military and political heroes in Australia, this impressive line-up of tenacious inventors has been largely overlooked. Aussie Inventions That Changed the World shines the spotlight of history on the remarkable Aussie heroes who have played their part on the world stage. This series celebrates their outstanding legacies.

Comedian, actor and brainiac Matt Parkinson heads up a team of expert co-hosts; science journalist Anja Taylor, inventor Sally Dominguez and historian David Hunt. They investigate four different inventions within each episode, linked by a common theme – think Victa® lawn mower and the rotary cloths hoist at Home (in episode 1, Home Life) to the bionic ear and Wi-Fi which changed the face of Communication, while penicillin, the pacemaker and lithium were remarkable in the Medical field. Other themes include Wartime (Owen Gun, Transporter, Drip Rifle), Farm Start (Stump Jump Plough, Mechanical Shears), Food Preservation (Ice-Maker, Cask Wine), Airborne (Black Box, Box Kite) and Super Vision (X-ray Crystallography, Feature Film).

Aussie Inventions That Changed The World – Stream or watch, Mondays 7.30pm AEST on HISTORY, only on Foxtel.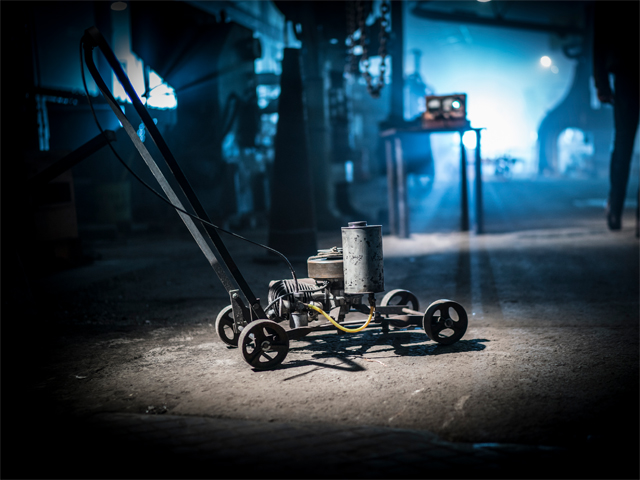 ---
Victa is a renowned garden and lawn care company with a history spanning 66 years. From humble beginnings in a Concord NSW backyard where it was created in 1952, Victa has expanded to become a global exporter of lawn care products. Today, Victa is owned by the Briggs & Stratton Corporation, a Global leader in power and power equipment solutions for both residential and commercial applications. Victa mower products continue to be assembled in Australia at the Kemps Creek NSW head office.