Mow Perfectly For Years to Come
---
At Victa, there's nothing better than a perfectly cut lawn and to help your Victa cutting for longer, have your Victa serviced at one of our Victa Gold Dealers. Who else better to service your Victa, then a Victa trained technician.
Servicing Your Victa Product
---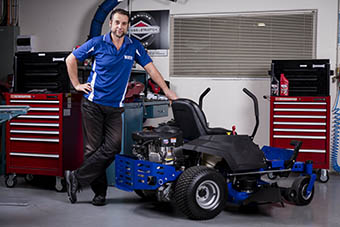 Just like having your car serviced, it is important to have your Victa Ride-on serviced by a Victa Trained Technician. Your Victa may often work in hot and dusty conditions, so it is vital that the engine is serviced to ensure hassle free mowing. It is also vital that the mower deck and steering components are properly serviced and maintained. To help preserve and maintain your new Victa Ride-on, make sure you follow the recommended service intervals outlined in your Victa Ride-on Service Schedule.
---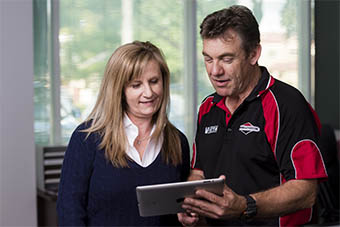 Everyone's mowing conditions can vary greatly, from lush thick green coastal grass to rough and tough paddock grass in rural areas. You should be servicing your Victa Ride-on based on either time or hours, whichever occurs first. The Victa Ride-on Service schedule is based on average conditions, additional servicing may be required in harsh conditions and there is no one better to plan your servicing requirement then you're local Victa Gold Dealer.
---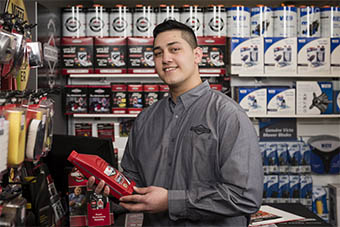 Victa has a network of authorised Victa Service Centres including our Gold Dealer Network. Your Victa Dealer employs trained and qualified Master Service Technicians. Using only genuine parts and consumables, your Victa dealer can ensure the highest quality service every time.
---