Incredible Mums Do It All
---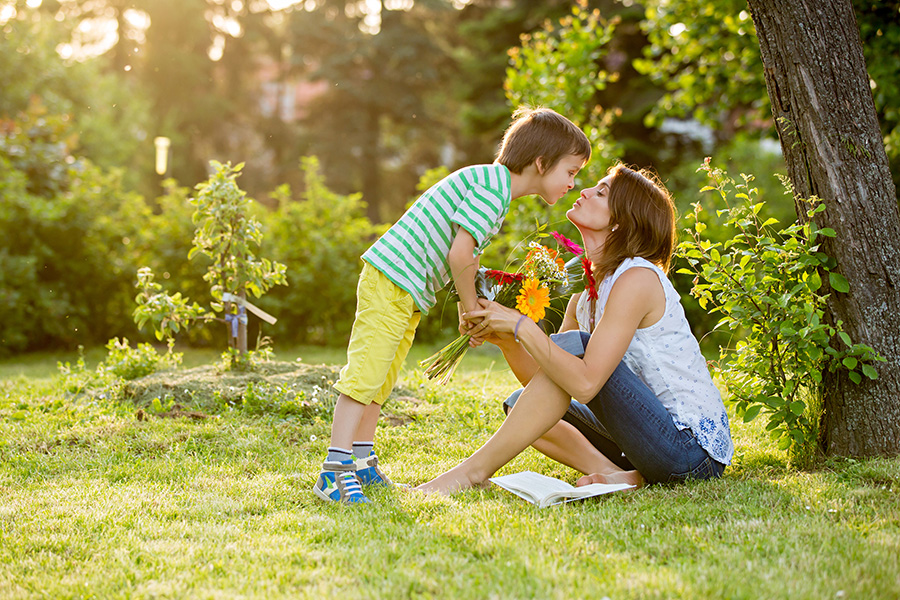 Credit: Tomsickova Tatyana/Shutterstock.com
---
Mums deserve to put their feet up ahead of Mother's Day on 12 May with a new survey revealing they take on the lions share in and out of the home. Mums are undertaking 40 per cent of care and maintenance while children support with a meagre two per cent.
More than 1,000 Australians were asked about their household habits in research commissioned by Victa®. While more than half of women work, they continue to take on the majority of traditional household roles like vacuuming, cleaning and washing. Additionally, they are also getting on the tools, with 32 per cent tackling aesthetic home improvements like paint jobs, and one in five doing the lawns and minor home repairs.
The most common roles mums manage are washing (59 per cent), kitchen (55 per cent) and bathroom (54 per cent); while dads tend to focus on repairs (62 per cent), lawn (58 per cent) and gardening (43 per cent). When it comes to children providing support, they lean to vacuuming/mopping, tidying and lawn care. More households are sharing some of the roles, particularly in tidying, gardening, vacuuming/mopping and kitchen.
Spokesperson for Victa, Laura Clarke says, "We know women take on many roles in any given day; and this is now extending far beyond just inside the home. We are seeing a shift in the industry to providing tools and appliances that accommodate more members of the family."
"Women are not afraid to get on the tools and we've certainly updated our range to ensure they are more universally friendly. Features like easy push button start and lighter weight – are just some of the changes being adopted."
Tassie women seem to do the most compared to their cohorts in other states with vacuuming, washing, bathroom tasks, minor home repairs and home improvements. While Queensland men are more active in the home than any other state, taking care of kitchen and washing.
Children in Victoria are the most helpful around the home (31 per cent), followed by those in New South Wales (30 per cent). While children from Canberra, Tasmania and Northern Territory supported the least.
---
---
Media Information: info@insideoutpr.com.au
Victa 18V Stockist: Bunnings Warehouse nationally.
About Victa®
Victa is a renowned garden and lawn care company with a history spanning 66 years. From humble beginnings in a Concord NSW backyard where it was created in 1952, Victa has expanded to become a global exporter of lawn care products.
Today, Victa is owned by the Briggs & Stratton Corporation, a Global leader in power and power equipment solutions for both residential and commercial applications. Victa mower products continue to be assembled in Australia at the Kemps Creek NSW head office.