Australia's Most Trusted Lawmowers
---
Most trusted by Australians
For the 20th year, Reader's Digest has approached ordinary customers to ask their opinions on what brands and services are important to them. The research to find Australia's Most Trusted Brands is conducted independently and is a wonderful insight into what makes these brands important to customers.
This year, Victa® is proud to have received two awards that galvanise the faith that our customers have in the Victa brand.
2018 & 2019 Most Trusted Brand: Lawnmowers
As the trusted brand of choice for Lawnmowers for the second year running, Victa continues to deliver high quality products to make mowing the lawn as easy as possible. From our proven mulching technology and easy starting options all the way through to new features like soft grip adjustable handles and numerous power options thanks to Briggs & Stratton engines, a Victa mower is truly more than the sum of its parts. We owe that innovation to our customers that continue to support us and don't just look for a lawnmower, they look for a Victa.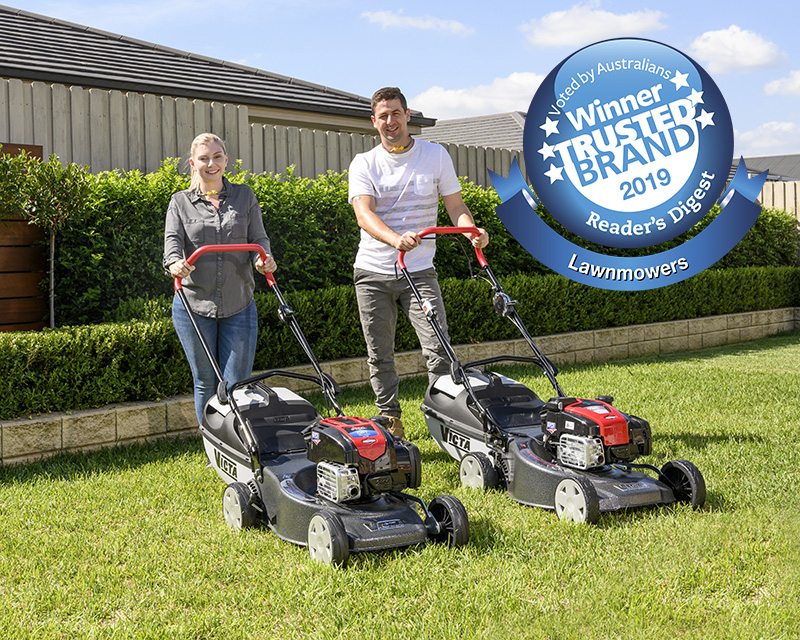 ---
2019 Highly Commended: Garden Power Tools
Victa has been producing garden power tools for over a decade and has in that time become one of the leading brands of choice for Line Trimmers, Hedgers, Blowers and Chainsaws not to mention numerous other products. The same dedication to innovation we have for our lawnmowers is delivered in our garden power tools.
Home of Trusted Brands - Garden Power Tools
For more information of Reader's Digest Most Trusted Brands