VICTA LAWN MOWERS TAKE TOP SPOT
---
---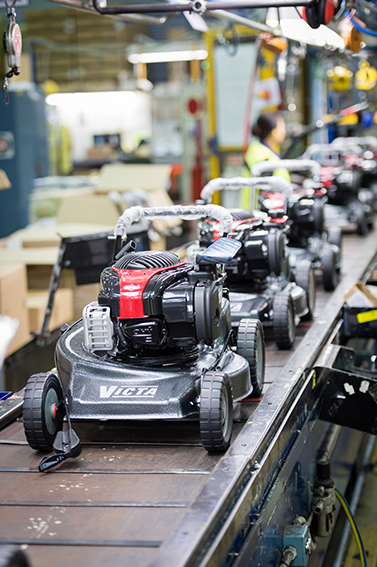 Independent customer satisfaction research and ratings company Canstar Blue, has just awarded Victa five out of five stars for overall customer satisfaction in the latest Canstar Blue 2017 lawn mower reviews. "In a testament to Aussie quality, Victa received five stars for overall customer satisfaction in our 2017 review, and in every other research category. The other seven brands in this report only achieved three top ratings between them," states the review.
With the core purpose of helping consumers make better purchase decisions with their unbiased assessments, Canstar Blue's reviews are the ideal way for consumers to find out more about a product, brand and service, "our aim is to help Aussie consumers make more informed purchase decisions every day," says Canstar Blue editor, Simon Downes. "Whether it's lawn mowers, home appliances, internet providers or new vehicles – our reviews and ratings are based on real world experiences across more than 100 consumer categories".
---
For trusted garden and lawn care company, Victa, the review rating showcases the proud history and superior quality of Victa's range of lawn mowers. "We focus on customer insights and design and produce lawn mowers that appeal to the Australian market," says Victa Marketing Manager, Laura Clarke. "Our team continually aims to innovate and deliver products that satisfy customer needs, and that is why we are Australia's number one choice in lawn mowers," Assessing reliability and performance; ease of use; value for money; grass cut quality and maintenance / servicing, the Canstar Blue review describes Victa's range of lawn mowers as fair-dinkum and true-blue as any other Australian staple. "Victa has expanded to offer a large range of lawn mowers that are known the world over for the enduring quality and top-notch craftsmanship, designed and assembled in Australia," explains the review. A quintessential Aussie icon, Victa lawnmowers have been a backyard shed staple for over 60 years and continue to lead the way with their innovative designs, expert craftsmanship, high-quality parts, strong performance, easy use and rock-solid reliability. A true-blue Aussie icon, it's fair to say Victa lawn mowers continue to be Australia's favourite.
For more information, visit the Canstar Blue website through the link below.
---
---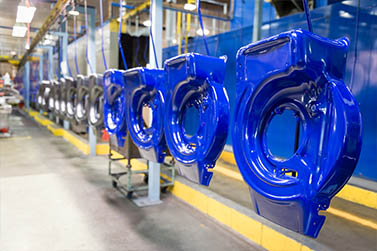 ---